Terminal overview
Launching in 2023, the Kouvola RR Terminal will encompass two loading rails (1,100 metres long) as well as the terminal areas serving feeder & distribution traffic and storage.
Functionally speaking, RR Terminal will be divided into zones based on prioritisation principles, handling times and field delay. The short transition distances of the various players have also been factored into the planning of the area.
The Cargo Zone I serves as a container field and transfer loading area. The dock area and the Cargo Zone I encompass approximately 6.2 hectares. The terminal field area, which encompasses Cargo Zones II and III, is appr. 13 hectares in total; the storage and terminal area located behind them is also 13 hectares. The entire size of the RR Terminal – including the gate areas – is appr. 42 hectares.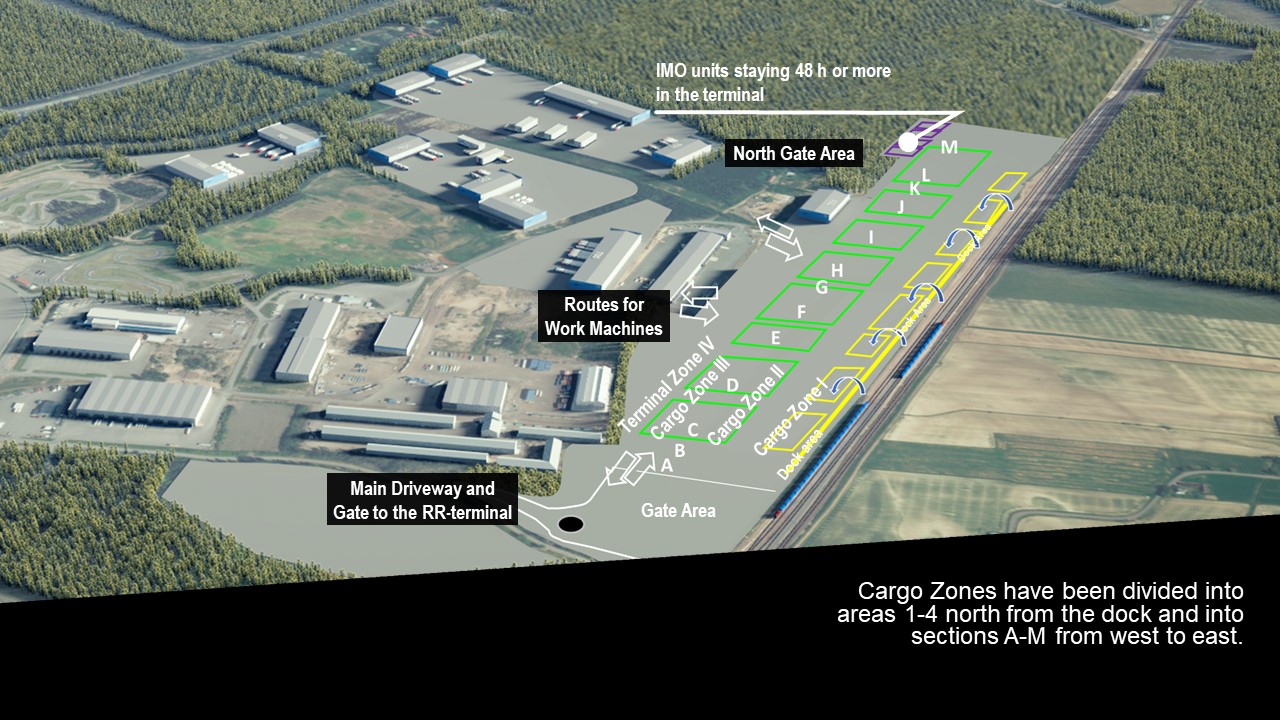 Kouvola is already a significant hub of railway logistics – but the completion of the RR Terminal will raise the stakes considerably. To complement the terminal area, the City of Kouvola is planning new logistics and business areas which make it possible for all kinds of companies to establish a presence in the immediate vicinity of the terminal area.