Railgate Finland – Finland's first inland dry port
Kouvola is a powerful hub of cargo & passenger traffic with great connections to every direction. Presently, Kouvola is expanding its logistical reach by building a new, intermodal area by the name of Kouvola RRT (Rail & Road Terminal).
Launching in early 2023, this terminal, the first inland dry port in the land, will highlight Kouvola's role as the centre for national and international cargo transportation.
Railgate Finland Oy develops the Rail & Road Terminal in accordance to EU's 'open access' principles to function as an inland dry port that serves all operators. We administrate the terminal area and lease out storage and office space for the companies active in the area.
Railgate Finland Oy is a subsidiary of Kouvola Innovation, the business development company of the City of Kouvola.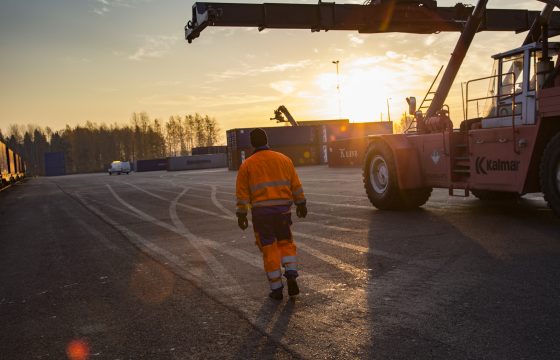 Ilmastokriisi haastaa meidät kaikki. Globaalit tavaravirrat on järjestettävä tehokkaasti ja turvallisesti, mutta ennen kaikkea ilmaston ehdoilla, päästöt minimoiden. Tavoitteeseen...